Women's inclusion in digital technologies in Burundi
In light of the International Women's Day celebration on March 8, AUXFIN Burundi explains their approach to assure women are included in the use of their digital technologies for development.

The digital revolution brings immense potential to improve social and economic outcomes for women. However, there is a gender digital divide: women are disadvantaged when it comes to digital adoption, have lower levels of digital technology use than men and often are not benefiting from digital technology in the same way as men. In Least Developed Countries only 30% of women are online compared to 43% of men, and this gender gap is only increasing.* Barriers that women often face are the lack of access to devices, reduced affordability for internet use, and a lack of literary or numeric skills.
AUXFIN G50 approach ensures the participation of women in ICT. The G50 approach overcomes the various barriers that prevent women and girls from accessing the digital technology and participating.
As a result, 3/4 of G50 groups report that women participate more actively than men. Women testimony that they are empowered by the G50 approach, because they have direct access to information and services that allow them to advance in life.
Here how AUXFIN's G50 approach bridges the digital gender gap in Burundi:
To connect the unconnected population, which are often women, AUXFIN organizes G50 groups consisting of max. 50 people around a tablet. The G50 groups are a gender inclusive environment with 43% of our G50 group members being female. Women have direct access to technology, they can use the tablet and have access to services and training content. To overcome connectivity barriers, applications are adopted to work in an environment with limited and unreliable internet connection and function largely offline with minimal data transfer.
To assure all members of a community have access to digital technologies, the costs must be kept low. Costs are one of the barriers keeping women offline. In the G50 technology is kept affordable for everybody through efficient organization of the platform and costs-sharing by the group. This affordability is sustained by offering solutions that allow people to increase their income with good practices for finance and agriculture.
To assure women feel included it is important to represent them in leadership roles. The G50 group leaders consist of 42% women. Our field staff (Activators) consist of 24% women, which is lower than what we want and a point to improve upon. Our activators have to travel intensively to visit groups daily, and in Burundi cultural norms make it less accessible for women to use motorbikes and bikes, though some female Activators have felt empowered in their new role to start using these.
Barriers to literacy and numeracy skills:
To overcome any educational or skill barriers that women may have to use technology, the use is done as a group. The members help each other, where the group leader and other members with literacy and numeracy skills facilitate the use of the tablet and information for the rest. The groups are also supported by a field agent on the know-how of technology use. Moreover, all training content is provided in video format, so no specific skills needed to receive information. AUXFIN has 600 of these short training movies in the local language.
Female representation in content:
When it comes to the content of technology, such as videos, images and texts, women should be equally represented to make them feel as being addressed. When women can identify with what is presented to them it supports a feeling it is possible to address these issues just like the women they see represented in the movies. AUXFIN assures an equal female representation in content such as: female presenters in movies, female avatars, female voices in voice-overs, examples based on female perspective and female representation in leadership roles in the app content.

*Alliance for Affordable Internet: The Costs of Exclusion: Economic Consequences of the Digital Gender Gap.; UN ITU Measuring digital development: Facts and Figures: Focus on Least Developed Countries
More News
Publication of AUXFIN Burundi status report 2022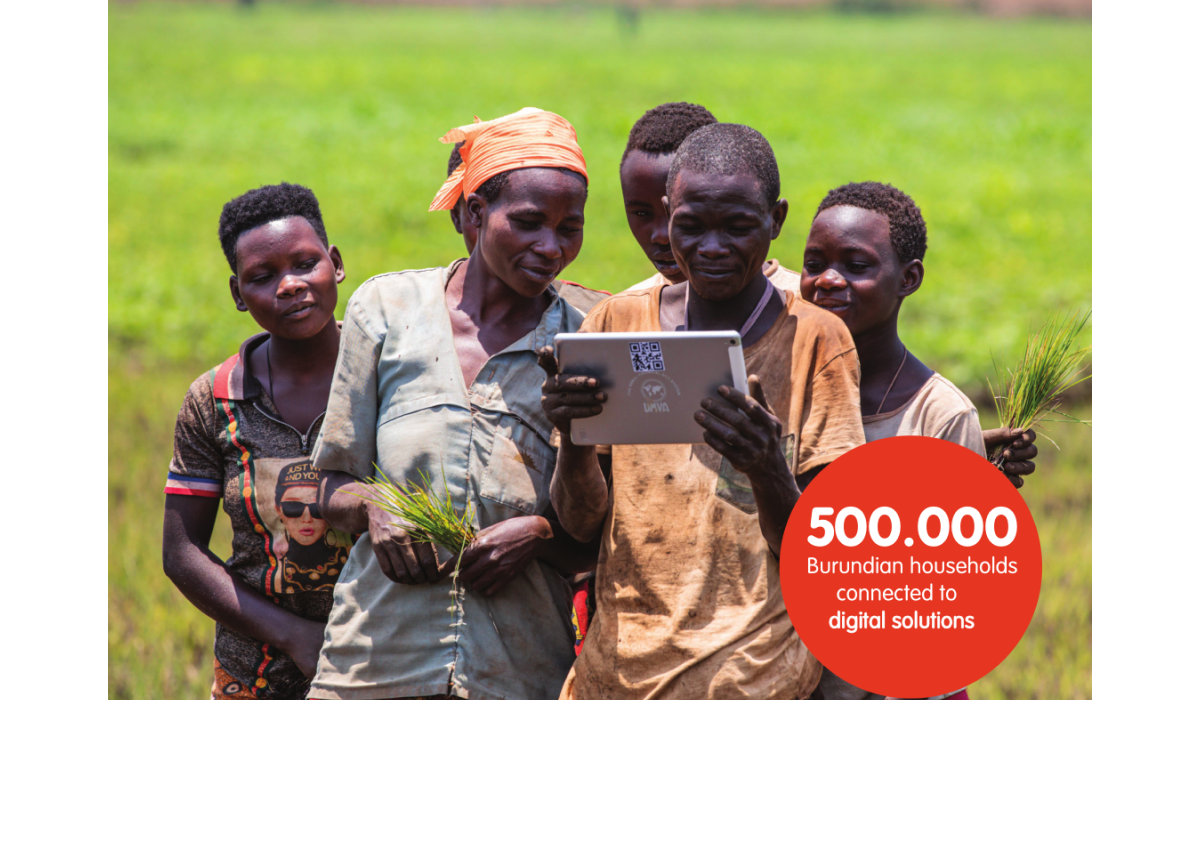 500.000 Burundian households connected to digital solutions. In Burundi, only 6% of the population uses the internet, ranking as the lowest internet penetration rate worldwide. AUXFIN is changing ....
Success story of Munezero Arlette from Nyanza-lac commune -Finance Coach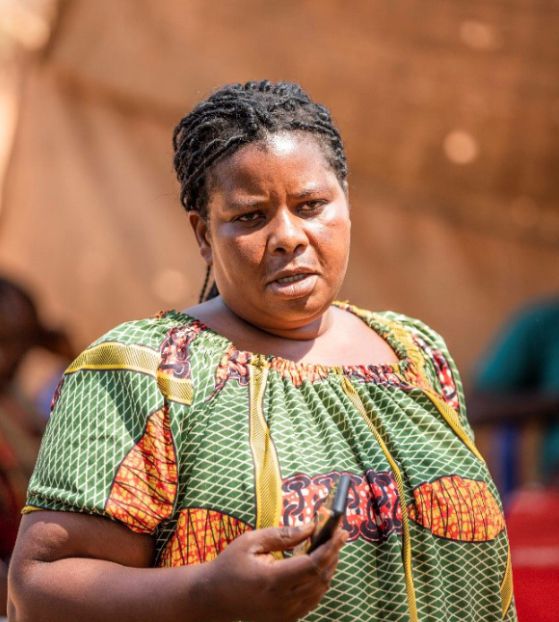 Munezero Arlette and her family were once big spenders. For her, she liked to buy clothes all the time without a real need to do so. Every day she and her family spent a lot of money in various expens....
Success story of Nzibanora Monique from Nyanza-lac commune -Finance Coach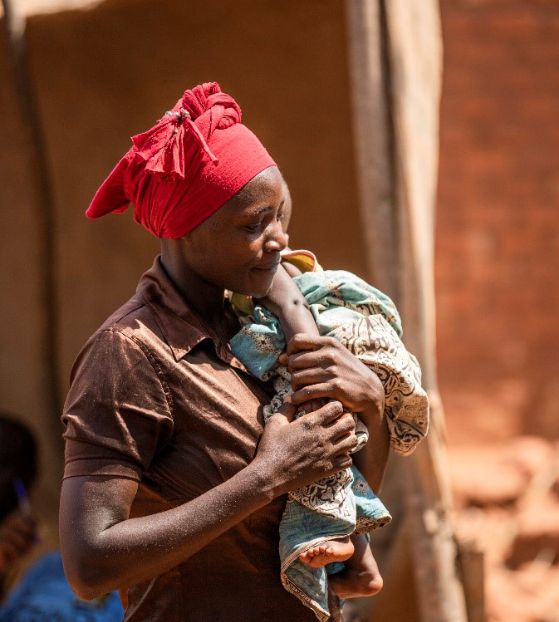 ​For Nzibanora Monique having a kitchen garden is very useful for her family. Monique N. shares that from her kitchen garden, she sometimes sells vegetables at the market and uses the money to supplem....
Success story of ​Nicayenzi Gerard from Nyanza-lac commune -Finance Coach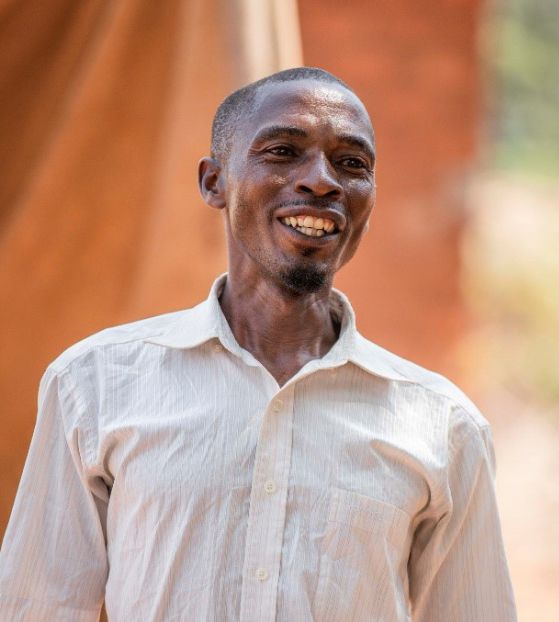 Nicayenzi Gerard benefited from FinanceCoach training. From there, he understood that if he wants to get out of poverty, he must, among other things, manage his money well and start saving. He decided....
Success story of ​Ciza Laurent from Nyanza-lac commune -Finance Coach
Ciza Laurent is an old man who, before, could not save his money in a bank account because he did not understand the need for it. Nevertheless, since he got the financial knowledge contained in Financ....
Success story of ​Ndikumagenge Audace from Nyanza-lac commune -Finance Coach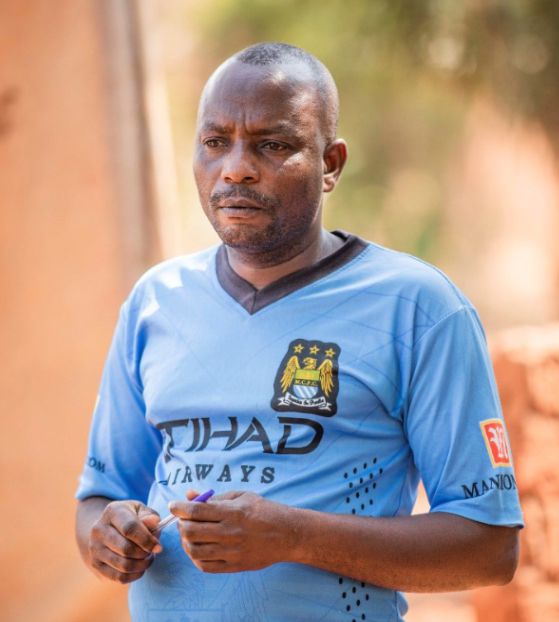 Before being trained in finance management by FinanceCoach, NDIKUMAGENGE Audace used to spend all his money carelessly and therefore could not have any savings or make projects. However, eversince he ....
Success story of Yvette from Nyanza-lac commune -Nutrition Coach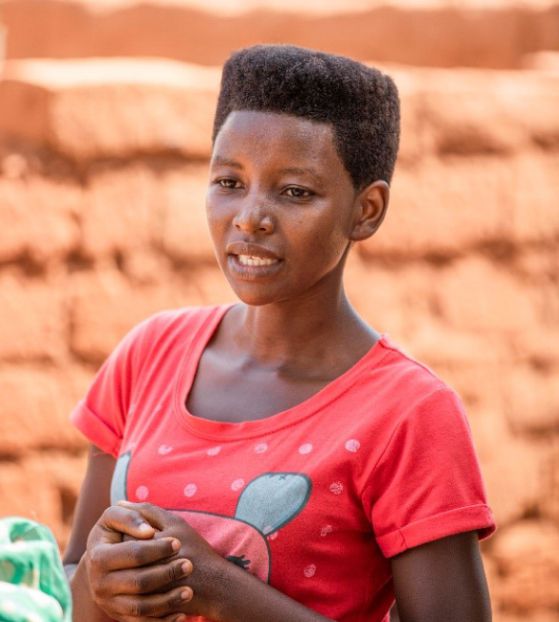 Yvette lives in Nyanza-Lac, on the shores of Lake Tanganyika. The people there are used to eating fish from the lake and this was the case for Yvette. She had the opportunity to be trained through Nut....
Success story of ​Nahitanglye Emmanueline from Nyanza-lac commune -Nutrition Coach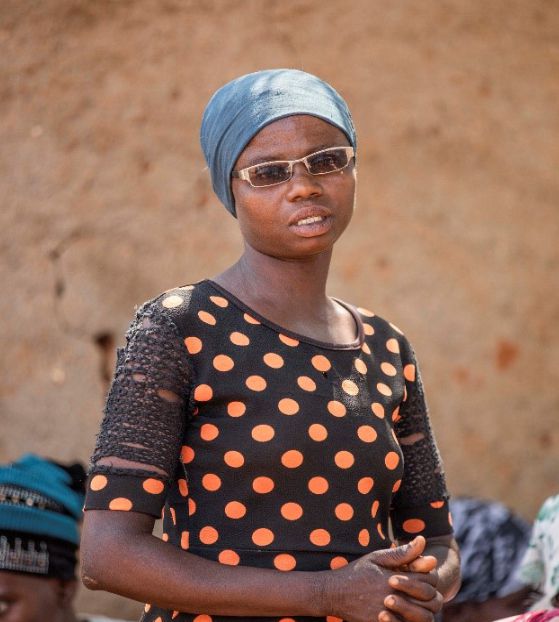 ​Nahitanglye Emmanueline and her husband preferred to eat small fish every day because they live on the shores of Lake Tanganyika. Emmanueline N. testifies by saying that through NutritionCoach app, s....
Success story of ​​Ndayishimiye Violette from Nyanza-lac commune -Nutrition Coach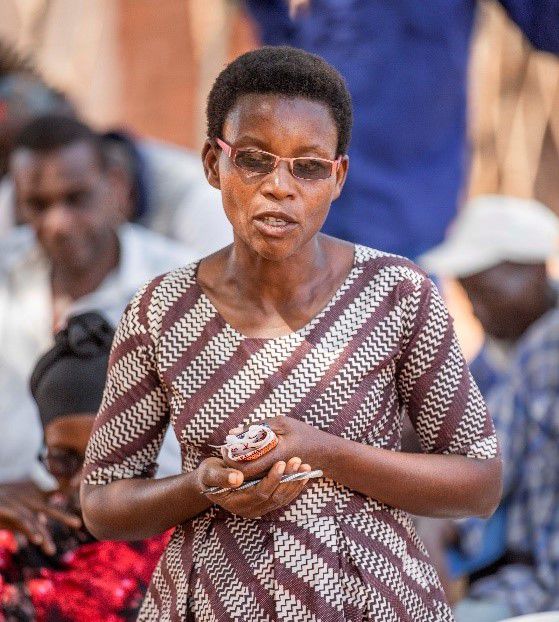 ​Ndayishimiye Violette's diet was mainly made of carbohydrates. After being trained on how to eat well for good health, she then began to take vegetables, beans that are rich in proteins but she quick....
The early impact of FinanceCoach in the G50s/Ruvumura gr1, Nyakeru Hill ,Mutoyi Zone in Gitega-Burundi
Nininahazwe Micheline changed her mentality, before she used the family resources for trivialities especially in celebrations like the baptisms of children. After learning financial management through....
G50 as a solution to social cohesion in Projet-Gr1 (Nyanza-Lac/Makamba)
Projet Gr-1 is one of the most dynamic G50s in Nyanza-Lac/Makamba province. Despite the fact that it was formed recently, the members responded massively to the call of coming together, learn and do d....
Connecting farmers to market :Sorghum value chain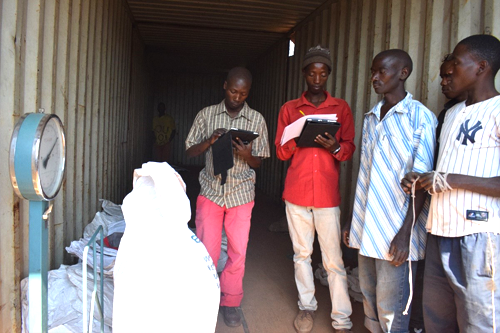 In Cankuzo, Cibitoke, Bubanza and Makamba, sorghum is one of the crops that grow well in those areas and farmers cultivate it from a long time. When they harvest it, they consume it as flour in differ....
Development Projects within the G50s: Palm Oil production by Bogorwa Gr2/Nyanza-Lac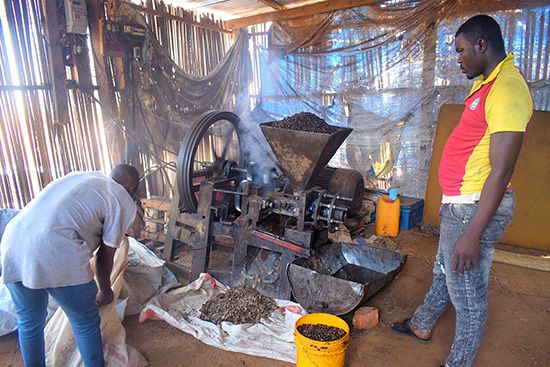 Bogorwa Gr2 is a G50 located in the small town center of Nyanza-Lac Commune in Makamba Province. This province is among the new provinces where the G50 approach was recently launched. The members were....
Development Projects within the G50s: Goats breeding by Nyabutare Gr1/Nyanza-Lac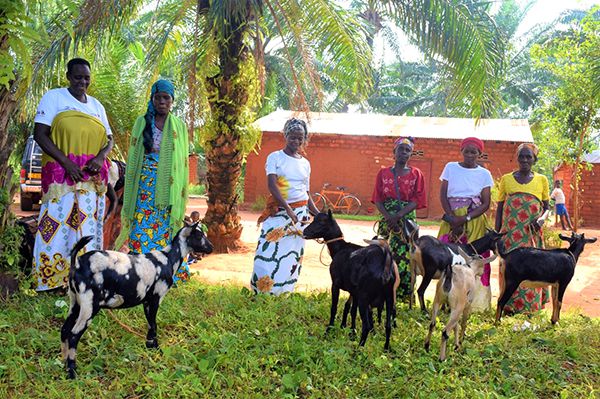 To achieve inclusive and sustainable development, it is essential to have the community unified around common goals. Auxfin's G50 approach promotes financial and social inclusion of all G50 members.....
Evelyne Manirambona (Kivoga gr2, Gitega)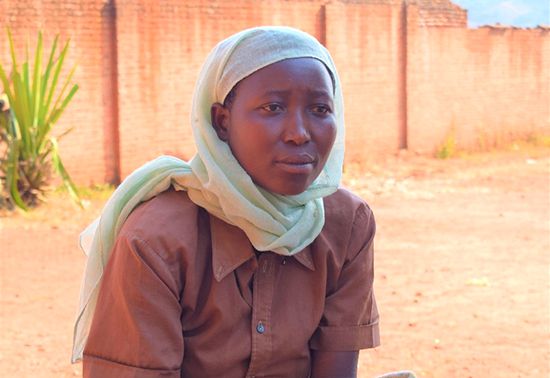 Evelyne M. is young wife and mother of one who joined the G50 after getting married to a young man who was already part of it. She tells her story: "I have been using AgriCoach for almost one year eve....
The end of the GAP4ALL project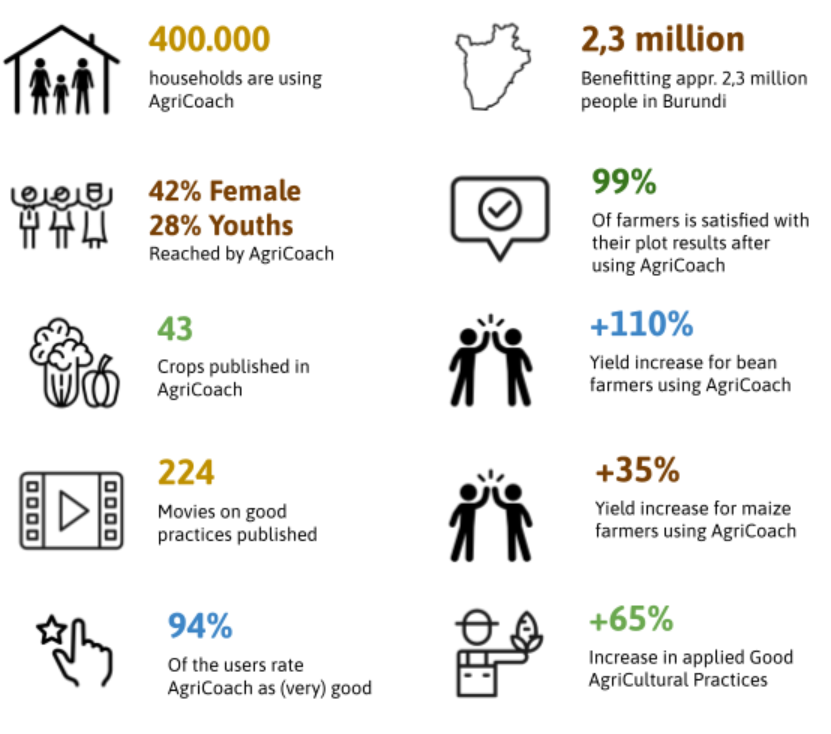 Today we submitted the final report for the GAP4ALL project to NSO. The AgriCoach has been installed for 8.142 G50 groups consisting of more than 400.000 households reaching approximately 2,3 million ....
AUXFIN Burundi G50 status report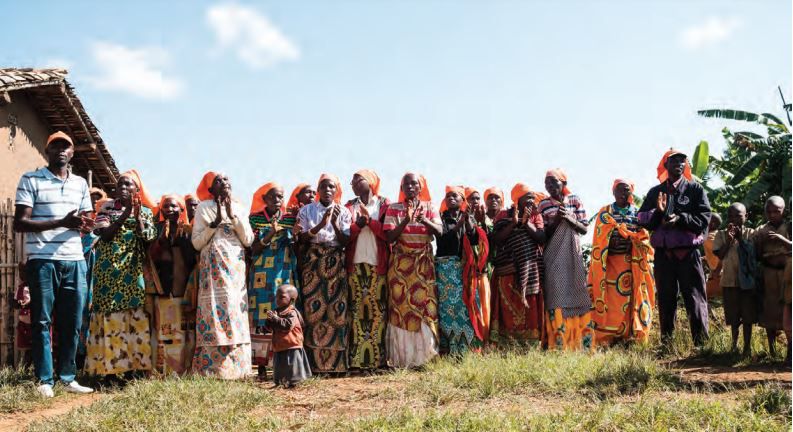 Our Monitoring & Evaluation team published a report that describes the status and impact of AUXFIN services in the G50 in Gitega, Kayanza and Karusi up to May 2021. As of now, AUXFIN counts 4,326 G50s....
Field report interviews G50 groups March 2021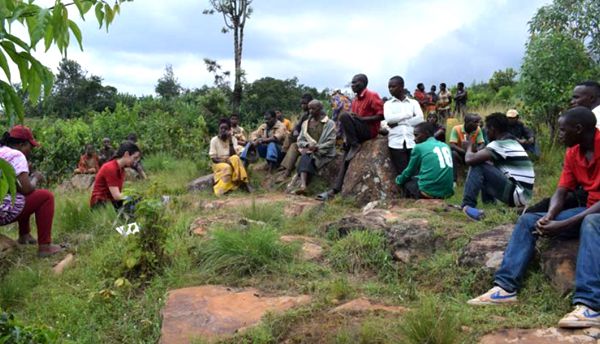 In March 2021 a total of 12 G50 groups were interviewed mission to evaluate the G50 groups of AUXFIN Burundi. This report presents the written interviews and photos from this field mission.....
AgriCoach case studies 2020 - 2021
A total of three case studies have been conducted to evaluation the AgriCoach as part of the GAP4All project. The case studies investigate in detail the use, appreciation and impact of the AgriCoach i....
World Meteorological Day!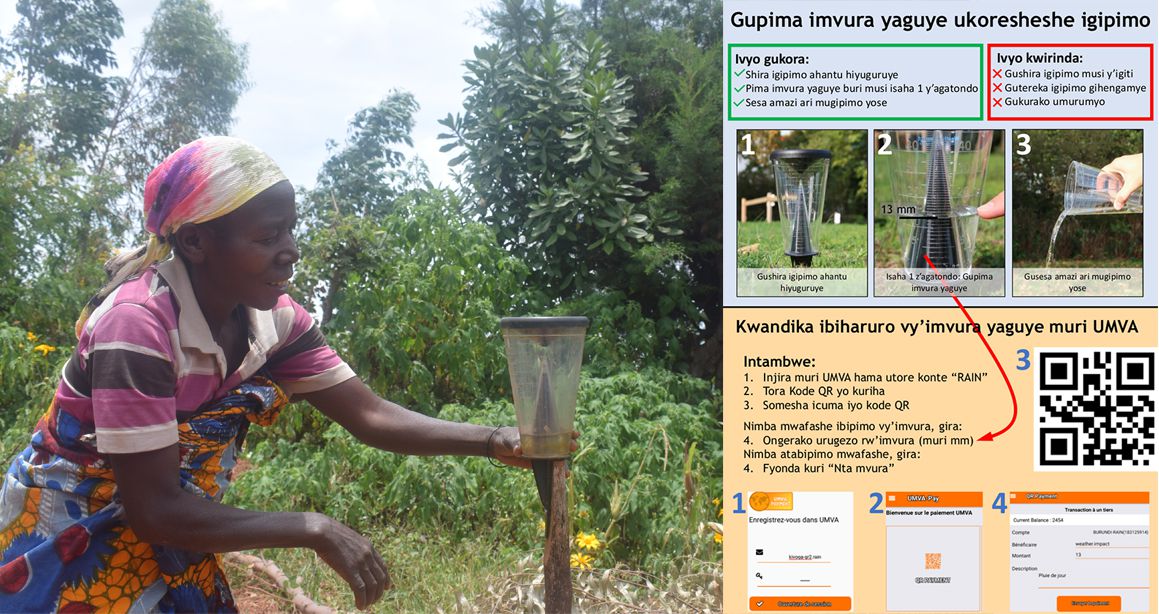 World Meteorological Day takes place every year on 23th March. Please read the blog post of the Netherlands Space Office describing how our smallholders in Burundi are contributing to the necessary gr....